Pablo PICASSO, 'The rooster', 22" x 29 1/2", color litho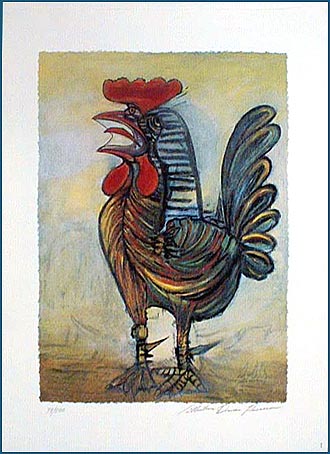 This is a beautiful Limited Edition Print of a famous Pablo Picasso work, "The rooster". This full color lithograph is on fine art stock and measures 22" x 29 1/2". It is pencil signed "Collection Domaine Picasso" below the image and numbered 56 in an edition of 500. It is embossed with the Picasso Collection Seal from the Picasso estate.
Gallery price: USD 800. Our offer: USD 290.